Home

Costumes

Kwedregiol

Links

E-Mail
Verses, Poetry and Such:

Candlelight
"Going dark!" the call came through the hall
And darkness, nervous, stole across the set.
Actors stretching, not quite costumed yet,
Scrambling, dressing, "Luck to one and all."
As intercom proclaims the Places call
Hearts a-pounding, palms clammy and wet
And actors, nervous, steal across the set.
They wait as blue light pools in from the hall.
"Let's do this, folks. House out and music go."
And suddenly the cast and crew all know.
It's here that they fulfill their promised part
Contentment settles fully in the heart
As music swells and curtain starts to soar,
The thrill, the high, the need, forevermore.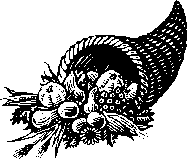 Thanksgiving Carol
To the Tune of "My Favorite Things"
Harvest moon evenings and streets full of leaves
Hot apple cider and wind in the eves
Pumpkins and spices all baked into pies
These are the things at Thanksgiving I prize

A team running ragged for four extra downs
A nap on the couch or a walk 'round the town
A boat full of Pilgrims, all starting new lives
These are the things at Thanksgiving I prize.

Stuffing and gravy and turkey and squashes
Cranberry sauces and wearing galoshes
Gathering with all my kindred and kin
I can't wait 'till Thanksgiving begins!

When the air's crisp
And the leaves change
When the days get dim
I remember my blessings at Thanksgiving time
And sing this sweet harvest hymn.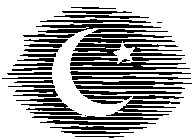 Moonrise
My good luck charm, Orion, isn't there,
I notice as I scan the evening sky.
As darkness takes the canyon with a sigh,
I feel a little panicked on the stair.
Abysmal depths below I know are there
Though I can't tell how near or far they lie.
A fall, a flight, then land.. perhaps to die
Is not the way I'd like my night to wear.
My flashlight beam puts forth a puny light
The milky way has spilled across the night
As bright as dawn, the moon reveals her face
And suddenly I'm in the eve's embrace
In my soul I wish this night won't fade
Pouring o'er the earth, the peace cascades.