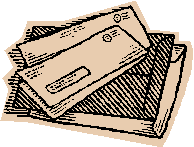 Citizenship Information
Why become a citizen?
Being a member of a Micronation allows you to connect with people like you from all over the world, is a great way to explore government, and it doesn't take up much of your time. Kwedregiol offers you an opportunity unique to most Micronations. Because we're an Oligarchy, we provide you with the maximum amount of freedom and the maximum amount of representation. Do you want all the power, but none of the diplomatic responsibility? Become the next Grand Poobah with us. You won't regret it.
There are two ways to become a citizen of Kwedregiol. You may either apply to an Enclave that is accepting citizenry, or create your own Enclave.

Applying for Citizenship:
The Hamilton Enclave is currently accepting citizenship applications. This will afford you the least amount of work and involvement. Please send your name, your e-mail address, and a brief statement about why you have chosen the Hamilton Enclave, to Amy and Annie Hamilton.
Creating your own Enclave:
This affords you the maximum amount of control over your territory, without all that responsibility as the face of the nation stuff. Just send a copy of your new constitution, containing a way to send 2 representatives to the Grand Council, a manner of Defending your territory, and a brief description of why you think the Nation of Kwedregiol is for you, to the Omniscient Despot. The Grand Council will vote on your instatement, and you should be in official working order in a few days. See our Constitution for more Information.

Citizens of Kwedregiol

Casey Hamilton
Brian Hamilton
Amy Hamilton
Annie Hamilton